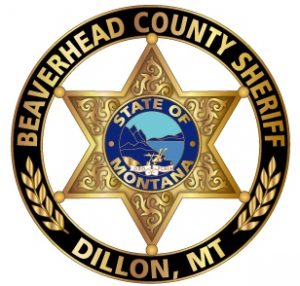 To View Everything Beaverhead County is Doing to Fight COVID-19 in our Community Click HERE
The Beaverhead County Sheriff's Office is a full-service agency responsible for keeping the peace, upholding the state laws within the county, the operation of the jail, emergency dispatch, search and rescue, and civil process. We are also responsible for supporting the courts with security and prisoner transports. We participate in and provide support for the Beaverhead County Tactical Team and the Southwest Montana Drug Task Force. The mission of the Sheriff's Office is to maintain and improve the quality of life within the community by working with all people to preserve life, maintain human rights, protect property and promote individual responsibility and community commitment.
Sign up to receive emergency alerts from the Sheriff's Office using the form below or texting your ZIPCODE to 888777.
Fingerprinting
The Beaverhead County Sheriff's Office provides fingerprinting services, by appointment, to the public. Fingerprints are taken on Saturdays from 1:00 PM – 4:00 PM by appointment ONLY. The cost is $20 for 3 cards. Please call (406) 683-3700 for appointments.
Concealed Weapon Permits
To obtain a concealed weapon permit (CWP) in Beaverhead County you must fill out an application, submit proof of a firearms safety class, and be fingerprinted for the purpose of a background check. The application is available below; please wait to sign the application until you are at the Sheriff's Office so that your signature can be witnessed.
The cost of a CWP is as follows:
New permit – $55.00
Renewal – $25.00
Fingerprinting for CWPs is on Thursdays from 1:00 PM – 4:00 PM by appointment only. Please call (406) 683-3700 to make an appointment.
Concealed Weapons Permit Application
Detention Center
The Beaverhead County Detention Center is responsible for the care and custody of individuals accused of a crime, convicted individuals awaiting sentencing, sentenced inmates awaiting transport and prisoners sentenced to the County Detention Center. The mission of the Sheriff's Office is to maintain and improve the quality of life within the community by working with all people to preserve life, maintain human rights, protect property and promote individual responsibility and community commitment.
Detention Phone: (406) 683-3700 Ext. 3718
Visitation Hours:
Wednesdays: 1:00 PM – 4:00 PM
Fridays: 1:00 PM – 4:00 PM
*Visitation can be canceled at any time without any notice
Dillon Area Siren Sounds
Please listen to the three audio files below. Understanding the difference between the two sounds is crucial in an emergency
The "Noon Siren" is our daily test of the siren. It will sound every day at noon from the sirens located at Search and Rescue and the Dillon Fire Hall. This siren will not sound at UMW.
The "Dillon Fire Dispatched" Siren is sounded when the Dillon Volunteer Fire Department is dispatched for either a fire call or a vehicle accident. Please watch out for emergency vehicles during the time immediately following this siren and remember to MOVE OVER.
The "Disaster/Emergency Tone" will sound in the event of a major emergency in the Dillon area. This could include events such as the failure of the Clark Canyon Dam, a major earthquake or a tornado. Please sign up for emergency text message alerts by texting your ZIPCODE to 888777, you will be notified of what is happening and what you need to do via this system.
Hiring:
Title: Communications Officer
The Beaverhead County Sheriff's Office is accepting applications for a part-time Communications Officer (Dispatcher).
QUALIFICATIONS:  Must be of legal age, have a high school diploma or equivalent, possess computer skills, telephone, and customer service skills. Ability to multi-task, think quickly, and analyze situations. Maintain accurate records, adhere to standards of confidentiality, and deal tactfully with the public. CPR and First Responder certification are desired (can be trained); must pass a thorough background check.
DUTIES: Will perform emergency dispatch services for all public safety agencies by answering emergency phone calls and relaying pertinent information to proper authorities; the job may entail working under stressful circumstances; will be required to be knowledgeable in all office practices/procedures including; English, grammar, math, customer service, confidentiality issues, and proper telephone etiquette.
HOURS/DAYS: Will work rotating shifts and be subject to after-shift call out; must be able to work weekends/holidays. WAGE: Beginning rate of pay for new probationary employees is $18.90/hour.
Full Job Descriptions are available.
Candidates certified for employment must be willing to undergo and successfully complete an in-depth background investigation, including fingerprinting and a criminal history check. Applicants may also be subject to in-house testing as part of the hiring process. *Due to COVID-19* Please take the 3-minute typing test https://www.typing.com/student/typing-test/3-minute and attach certificate with application https://media.dojmt.gov/wp-content/uploads/2011/11/standardapplication.pdf. Application and background check can also be picked up at the Beaverhead County Sheriff's Office.
BENEFITS:  Beaverhead County benefits.  **EQUAL OPPORTUNITY EMPLOYER**
Hiring Temporary- Full-Time Detention Officer-
Equal Opportunity Employer, all sexes, ages, and races are encouraged to apply.
40+ hrs/wk, Rotating Shifts, Emergency call-out 24 hrs/day, 7 days/wk
Salary $17.46/hour
Raise after 6 months probationary period
POST APPLICATION:
https://dojmt.gov/wpconte…/…/2011/11/standardapplication.pdf
To apply, submit Post Application and Authorization to Release to Beaverhead County Sheriff's Office at 2 So Pacific #16 Dillon Mt 59725.
_________________________________________________________________________________________________
Beaverhead County Sheriff's Office and the Dillon Police Department are working in conjunction to restart the RESERVE OFFICER PROGRAM.
MINIMUM QUALIFICATIONS:
1. Must reside in the State of Montana continuously for a period of one year prior of appointment, and Beaverhead County continuously for a period of six months prior to the date of appointment;
2. Must be a citizen of the United States;
3. Must be at least 18 years of age;
4. Must be fingerprinted, and a search made of local, state, and national fingerprint records to disclose any criminal record;
5. May not have been convicted of a crime for which the person could have been imprisoned in a federal penitentiary or state prison;
6. Must be of good moral character as determined by a thorough background investigation;
7. Must be a graduate of an accredited high school or the equivalent;
8. Must be examined by a licensed physician within 30 days immediately preceding the date of appointment and pronounced in good physical condition; and
10. Must possess a valid Montana driver's license.
SELECTION PROCESS:
1. Candidates will submit a Montana Post Application to the Reserve Force Coordinators.
2. The Candidate selected from the applications will be invited to take a physical fitness test. (MPAT) Candidates must provide written documentation from a licensed physician that they are in good physical condition before testing.
3. Candidates selected after interviews will then be required to pass a background check.
4. Candidates meeting the afore listed criteria will then be selected as Reserve Officer Candidates.
BASIC TRAINING PROGRAM REQUIREMENTS:
• Candidates may be appointed Reserve Deputies/Officers upon completion of 30 hours of firearms training (including use of force training), and 14 hours from any other topic from the reserve officer basic program curriculum. The reserve officer then must complete the remaining 44 hours of the mandatory basic training program curriculum, as outlined below, within two years of appointment. MLEA accredited courses are accepted if the minimum time and topic requirements are met.
• The Reserve Officer Basic Training curriculum will be offered on a two-year rotational basis, or as deemed necessary by the Reserve Force Coordinators.